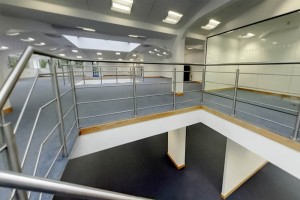 Are you looking for a mezzanine floors Sheffield? Here at 2h Storage Solutions we offer a full survey, design, manufacture and installation service for all types of mezzanine floors for Sheffield and surrounding areas. Our bespoke mezzanine flooring will give your business the extra space you need, and save the expense and disruption of moving to a larger building.
We have over a decade of experience in designing, supplying and installing mezzanine floors to a wide range of businesses in and around Sheffield. We have worked with small retail companies through to larger companies needing complex multi-tiered installations for picking systems and other applications.
[column col="1/2″]
The mezzanine floors we install are considered to be industry leading in design and quality, we avoid cutting calculations down to the finest tolerances leaving our customers safe in the knowledge their mezzanine floors will be sturdy and durable. We know that price is also an important factor and although we never compromise on quality we believe in a value for money approach.
So if your looking for Mezzanine Floors Sheffield you have come to the right place.
For a competitive and quality mezzanine floor project call our design team here at 2h Storage Solutions in Yorkshire North Leeds just off the A1 on 01937 585057.