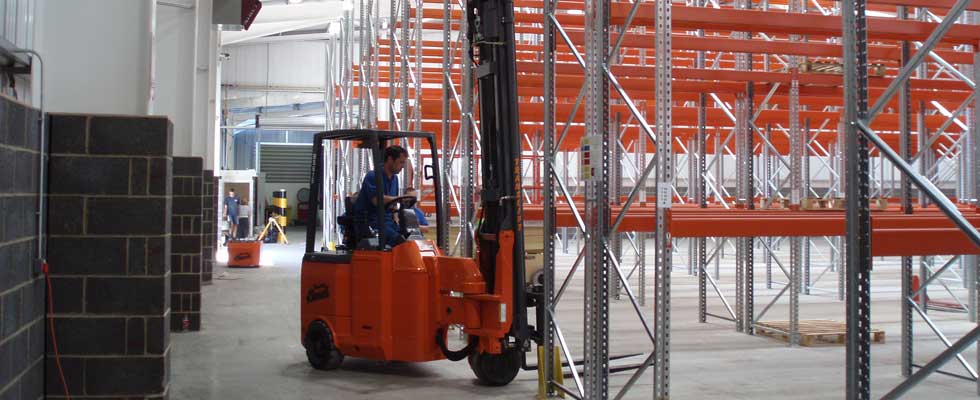 Pallet Racking & Warehouse Solutions
Warehouse Racking – Mezzanine Floors – WHM Warehouse Automation – Conveyor Systems – Shelving – Rack Safety Inspections, Warehouse fit out – Warehouse Design Consultancy – Office Partitioning
Enjoy the certainty of a successful project with 2h Storage Solutions
You will be in safe hands with 2h Storage Solutions Ltd. We have over 30 years of experience in the industry. We have the equipment and the expertise to make your storage problems go away.
Whether it's office storage, shelving, racks or anything in between – our storage equipment meet the highest standards.
Book your free site survey and design consultation by calling our design team today on 01937 585057 here in the North East
Continue reading…

2h Storage Solutions offer a complete solution. Full warehouse design and installation for manufacturing, warehousing, cold storage and industrial facilities throughout Yorkshire, Newcastle Upon Tyne and the North East. We specialise in the design and installation of pallet racking, mezzanine floors, offices partitions, industrial shelving through to complete automated warehouse management systems. Benefit from our leading design expertise in racking, mezzanine floors and semi-automated picking and storage systems. Do you need a design and project management team that can provide you with building layout and pallet racking layout CAD drawings? Are you looking for advice on warehouse space or warehouse storage solutions? Are you looking for pallet racking North East? Perhaps you are just after some heavy duty shelving, whatever your needs we can help.

Here at 2h Storage Solutions we look at how your warehouse or facility will operate in the most effective manner once your pallet racking or mezzanine floor project are completed. You can get expert warehouse storage advice from us on associated design specification from forklift trucks and sprinkler systems to consulting on the related insurance, building regulations and health and safety requirements.

We are completely independent and will look at your requirements to select the best racking and storage solutions we prefer to supply UK made options. Using only the highest quality, reliable, versatile systems with a high level of after sales support and spare parts availability. Whatever size your warehouse, you will benefit from design expertise and pallet racking solutions. We offer a comprehensive range of products offering you solutions to a wide range of pallet storage requirements.

You will receive a bespoke design to meet any storage specification or challenge. We have a range of solutions for first-in first-out, and first-in last-out picking requirements. Our team can tailor the system to meet your current fleet of mechanical handling equipment or offer advice on forklift truck specifications, semi-automated systems or crane systems. If you are looking for material handling equipment such as forklift trucks, reach trucks, scissor lifts and stock pickers, we can assist.

We will supply you with a strong and reliable pallet racking system which is flexible and fully adjustable with in your design specifications, allowing for changes in your inventory and stored product in the future.

To make sure we get you your optimum design and most cost effective system, you will get a free of charge site visit by one of our fully trained and experienced storage system designers. They will advise on space planning and look at the best use of your building space while suggesting the most effective products and design to meet your unique design requirements.

If you don't know how to organise your storage and want help designing your new warehouse layout, book your free site survey and design consultation by calling our design team today on 01937 585057 here in the North East.