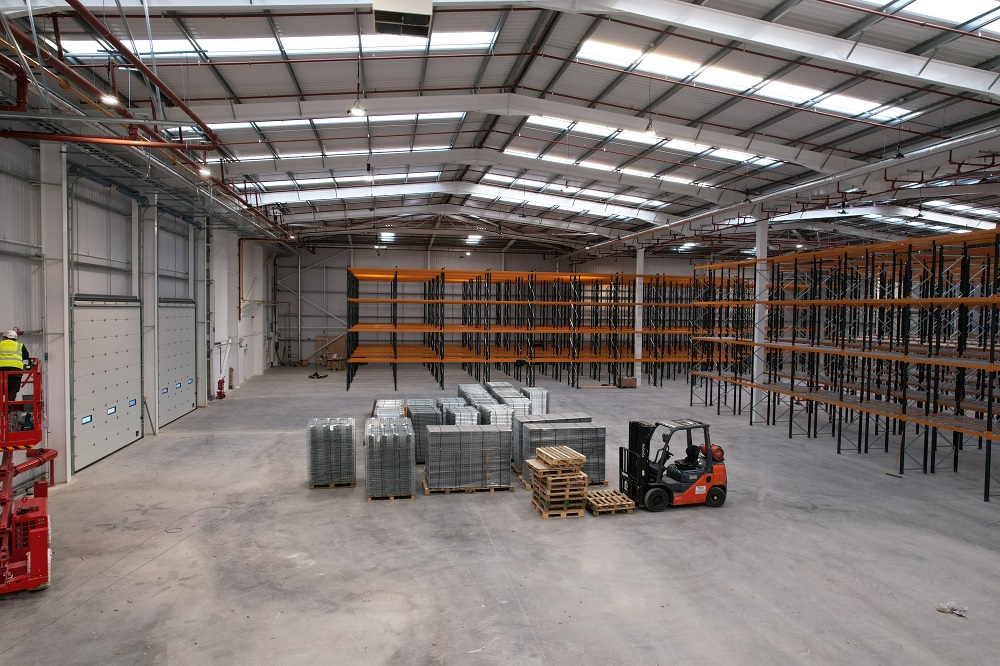 At 2h Storage Solutions, we recognize the importance of an efficiently organized warehouse space. A well-designed layout can streamline operations, boost productivity, and optimize storage capacity. Whether you're establishing a new industrial unit or renovating an existing facility, our comprehensive fit-out services cater to your specific needs from start to finish.
Our experienced professionals conduct a thorough assessment, considering factors like square footage, workflow patterns, storage requirements, and safety regulations. This analysis enables us to create a detailed plan that optimizes your space and improves operational efficiency.
Warehouse fit-out solutions encompass various areas:
Space Planning and Design: We use advanced software and industry expertise to maximize storage capacity, facilitate material flow, and define operational areas effectively.
Racking and Shelving Systems: Choose from our wide range of high-quality options, including pallet racking, cantilever racking, drive-in racking, and selective racking, tailored to your inventory type and accessibility needs.
Mezzanine Floors: Expand vertically with our versatile mezzanine floor solutions, providing additional space without increasing the warehouse footprint.
Industrial Partitions: Customize and reconfigure industrial partitions to create segregated zones for offices, packing stations, and secure storage, ensuring safety and flexibility.
Lighting and Safety Systems: Enhance warehouse safety with energy-efficient lighting solutions, anti-slip flooring, safety barriers, and fire suppression systems.
Automation and Technology Integration: Integrate conveyor systems, robotics, barcode scanning, and warehouse management software to streamline inventory management and order fulfillment processes.
Office Space: A well-designed warehouse fit-out can transform unused areas into valuable office space. Clever design and smart use of the warehouse's vertical and flexible layouts create room for offices without compromising on storage. This adaptation optimizes space, meeting changing business needs within a single area.
At 2h Storage Solutions, customer satisfaction is our priority. We work closely with you, providing regular updates and transparent communication to deliver projects on time and within budget.
2h Storage Solutions is a leading warehouse fit-out company based in Yorkshire. But we serve the whole North East region, including counties like Northumberland, Tyne & Wear, Durham, North Yorkshire, West Yorkshire, South Yorkshire, and Humberside. With our specialized expertise, we are committed to converting your warehouse into a highly efficient and well-organized facility. Trust our expert team to deliver exceptional results and optimize your warehouse space for a great working environment and enhanced productivity.
Contact Us
Ready to optimize your warehouse and revolutionize your operations? Contact us today for a consultation and let our expert project manager transform your warehouse into a highly functional and efficient hub
Unit 7
Sandown House
Sandbeck Way
Wetherby
LS22 7DN
Tel: 01937 585057
Email: enquiries (at) palletracking-uk (dot) co (dot) uk