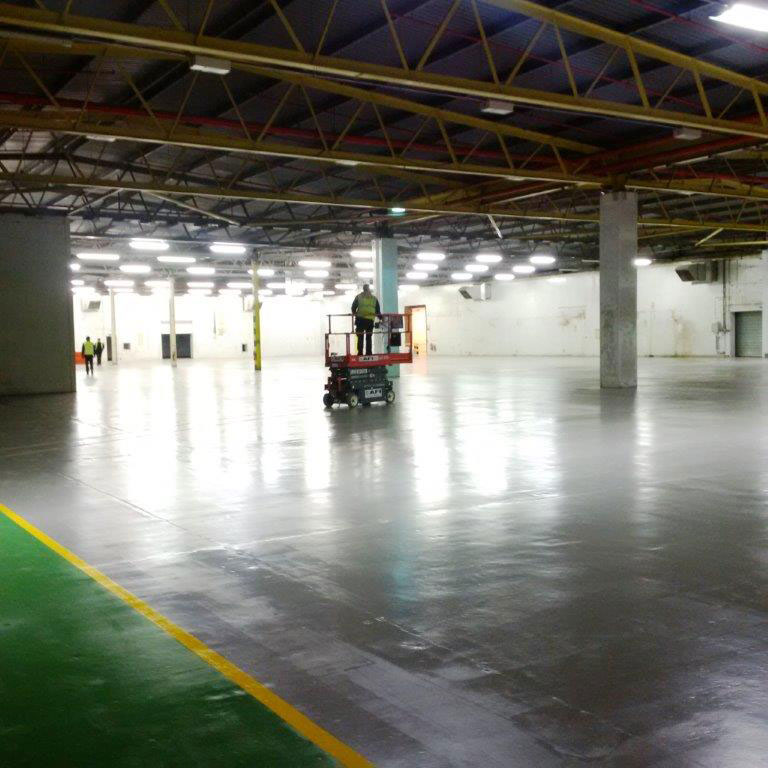 2h Storage Solutions offer a wide range of adjustable pallet racking (APR) systems that are designed to meet the unique needs of your business.
Adjustable pallet racking enables the safe storage of both palletised and non-palletised loads. APR racking is cost effective, easily installed and a versatile system. With adjustable beams, this type of racking system can be configured to accommodate changes in the type of goods stored and different types of trucks making loading and unloading an easy and efficient process.
Benefits of APR in Warehousing
Adjustable pallet racking (APR) is a type of pallet racking system that offers several benefits for warehousing operations, including:
Flexibility
APR allows for easy adjustments to the height and width of the rack levels, making it adaptable to different sizes and shapes of pallets and products.
Increased storage density
APR allows for the storage of a greater number of pallets in a smaller space, increasing storage density and efficiency.
Better use of space
APR allows for the optimal use of available warehouse space by adjusting the rack levels to fit the specific needs of the stored products.
Easy access
APR allows for easy access to stored products, as well as easy loading and unloading of pallets.
Improved safety
APR allows for the safe and secure storage of heavy and bulky products, with the ability to adjust the rack levels to accommodate different load capacities.
Easy to install and maintain
APR is relatively easy to install and maintain, making it a convenient option for warehouses.
Cost-effective
APR is a cost-effective option for warehouses that need to store a variety of different products and can adjust the racking accordingly.
Scalability
APR system can be easily scaled up or down as per the requirement of the warehouse.
2h Storage Solutions have expert knowledge built on years of practical experience in all industry sectors, to take advantage of this wealth of knowledge please contact us today on 01937 585 057.
Types of APR
Adjustable Pallet Racking (APR) is a widely used storage system in warehouses and distribution centers due to its flexibility and easy access to individual pallets. It is a versatile solution suitable for facilities with a variety of products and frequent stock turnover.
Some of the racking we can supply and install:
Apex
Hi Lo premier
Hi lo KS
RediRack
PSS Planned Storage
Stow
MECALUX
EURORACK
SPERRIN
The APR system comprises vertical frames and horizontal beams, which can be adjusted to accommodate different pallet sizes and weights. The vertical frames are typically made of steel and can be adjusted to various heights, maximizing the efficient utilization of vertical space. The horizontal beams, attached to the frames, allow for the storage of pallets at varying depths, making it adaptable to different storage requirements.
One of the key advantages of APR is its high level of accessibility and selectivity. Each pallet can be easily accessed without having to move others, reducing picking times and improving overall warehouse productivity. This quick access is particularly advantageous in fast-paced distribution centers where efficient stock retrieval is essential.
APR is compatible with various handling equipment, such as forklifts, reach trucks, or pallet jacks, making it a versatile storage solution for different industries. It can be customized to fit specific warehouse needs, making it suitable for both large and small storage spaces.
The adjustability of the system also allows for easy reconfiguration or expansion as storage needs change over time. This adaptability ensures that the APR system can grow and evolve along with the business, providing a long-lasting and cost-effective storage solution.
Furthermore, APR helps in maintaining better inventory control, as it allows for clear visibility of each pallet, enabling easy stock management and inventory tracking. This enhanced organization reduces the likelihood of errors and ensures accurate order fulfillment.
In terms of safety, APR is designed to withstand heavy loads and is engineered to comply with industry safety standards. Reinforcements, such as bracing and column protectors, can be added to enhance the structural integrity and protect against potential damage from forklift impacts.
Basically Adjustable Pallet Racking (APR) is a versatile and efficient storage system that offers easy access to individual pallets, making it an excellent choice for warehouses and distribution centers with varying storage needs. Its flexibility, adjustability, and compatibility with different handling equipment contribute to improved warehouse productivity and streamlined inventory management.
Case Studies

Below are case studies from some of our successful pallet racking installations. Over the years we have successfully installed many material handling systems including all types of pallet racking including APR,  mezzanine floors, industrial shelving and full automated warehouse systems.
About 2hssl
At 2h Storage Solutions, we proudly operate as an independent, family-run business, delivering a comprehensive suite of pallet racking and warehouse services, complete with design and installation capabilities. Our commitment extends to providing complimentary site surveys, safety inspections for pallet racking, pre-purchase capacity assessments, and expert layout and design services.
Specializing in pallet racking, industrial shelving, mobile shelving, and mezzanine floors, we also offer interior solutions such as office partitions, office storage, steel partitions, security cages, and workbenches. Our solutions are meticulously crafted to boost productivity, optimize storage space, and enhance the efficiency of working practices for all our valued customers. We take the time to understand your unique requirements and objectives, ensuring that we offer the best-suited solutions from our portfolio of world-class products.
Our service footprint covers the North East of England, encompassing areas in and around County Durham, Tyne and Wear, Northumberland, and Yorkshire. We serve cities and towns including Leeds, Newcastle, Hartlepool, Newcastle upon Tyne, Middlesbrough, Sunderland, Gateshead, Darlington, and Durham. Collaborating closely with major manufacturers, we provide warranty, peace of mind, and ongoing support to ensure your storage needs are met with excellence.