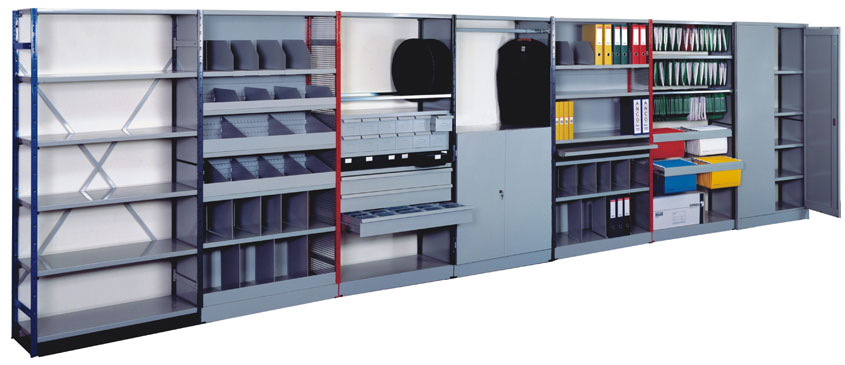 Stormor Shelving is a versatile and adjustable shelving system which is popular in office and commercial environments where the shelving is more likely to be on show to customers and visitors.
Stormor shelving ranges comprise of three upright types mono, duo and solo.  It is designed to provide complete solutions to store a wide range of office or smaller parts items with a wide range of accessories like dividers, hanging rails, pigeon holes and compartment options.
Mono
frames are open frame systems.
Solo
frames are closed one piece uprights.
Duo frames are closed dual frame systems.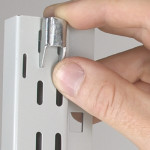 You can adapt stomor shelving for future needs as each frame style and accessories use a common fitting.  Accessories feature clip-in fitting (see image on the left) so that any changes are quickly and easily made.
One major advantage of Stormor Shelving are the slim profile shelves and frames which give runs of shelving a neat co-ordinated appearance.
Suitable for:
Document Storage
Lever Arch Files
Hanging and Box Files
Retail Storage
Industrial Storage
Small Parts
Garment Storage

Electronic Components
Stormor Accessories