Looking for shelving systems? We offer nationwide coverage on a full range of industrial shelving storage solutions from our base in Yorkshire. Catering for a wide range of customer requirements from a single bay of shelving through to complex multi-tier picking and dispatch shelving system installation. Shelving and racking from 2h Storage Solutions.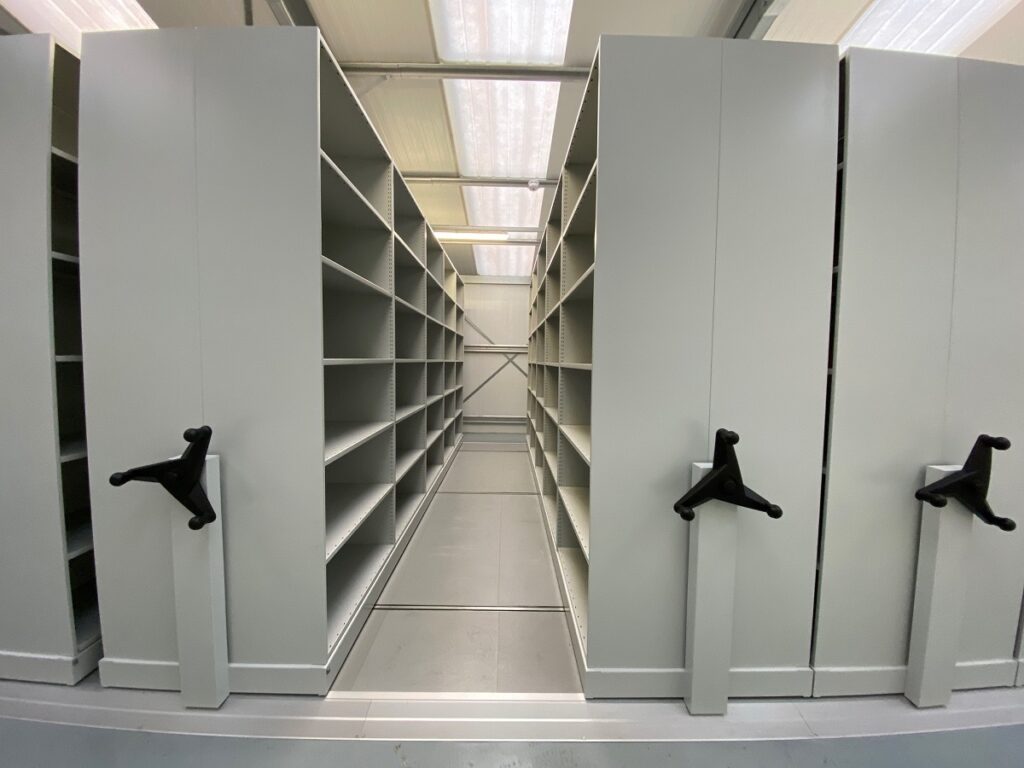 Mobile shelving systems are ideal for businesses where storage requirements are growing such as libraries, offices, retail or industrial settings. Cost-effective storage systems that save your customers money by innovatively increasing storage capacity.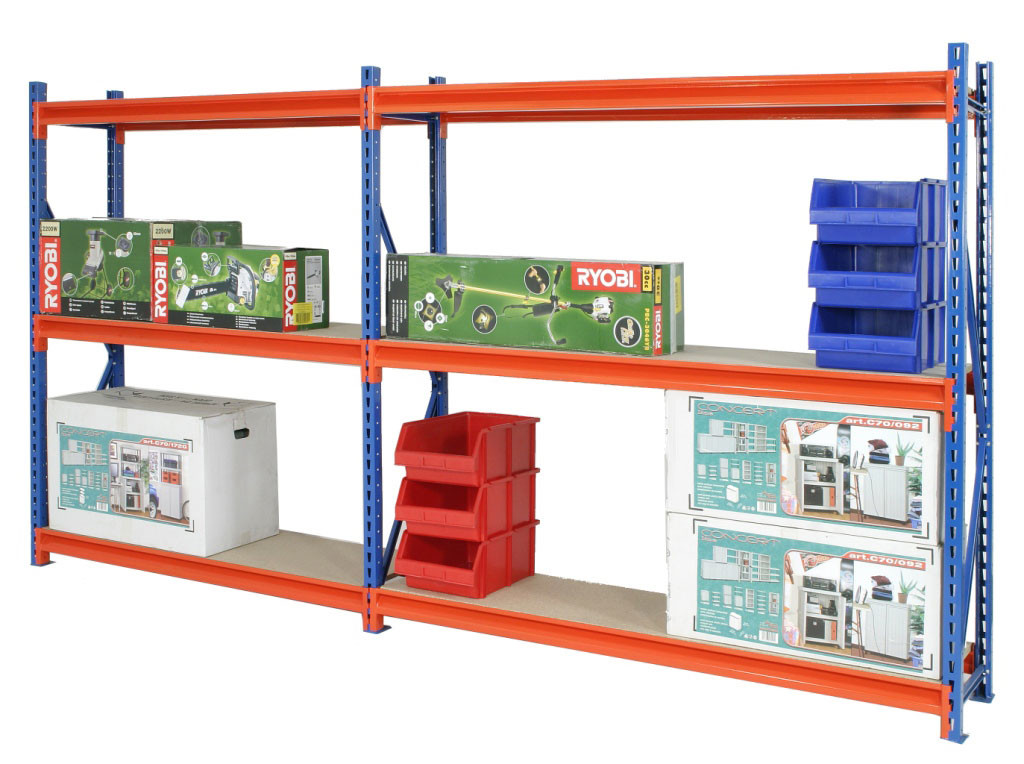 Longspan Shelving is a versatile clip-together shelving system and is ideal for heavy-duty storage. These shelving systems are cleverly designed to carry a chipboard shelf leaving a smooth and strong shelf capable of carrying heavy loads and suitable for dispatch picking and storage applications. Ideal shelves for warehouse with a full range of colours available.
One of our best sellers, this versatile shelving unit has no nuts bolts, or screws and is easy to assemble and order. Each bay is stand-alone and can be joined in runs using joining plates that can be supplied. Has a high load rating compared with many inferior products and is ideal for storing heavy items up to 3000kgs. Popular with dispatch and warehouse applications.
This versatile and adjustable shelving system is popular in office and commercial environments where the shelving is more likely to be on show to customers and visitors. It is designed to provide complete solutions to store a wide range of office or smaller parts items with a wide range of accessories like dividers, hanging rails, pigeon holes, and compartment options.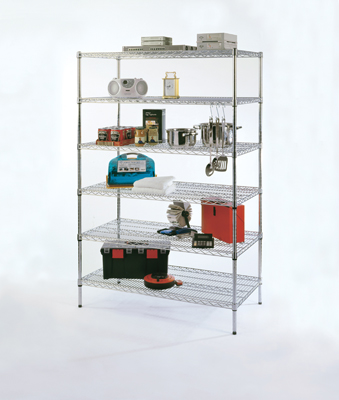 This is a fantastic product seen in a wide range of places used in retail and food storage environments the open chrome mesh allows for airflow keeping fruit and vegetables tidily on the shelves with air easily circulation. It comes in a wide range of sizes and is finished with various accessories like casters and wine rack shelves, basket shelves, and other options. There is at least one bay of this shelving in all our office staff's own homes!
Stainless steel shelving systems are popular in the NHS and veterinary environments. All the shelving is Antibacterial Epoxy Coated.
We offer a wide range of industrial shelving systems for parts storage for automotive and e-commerce shelving requirements. We offer full design services with advice on picking and plastic boxes for use on shelving. If it is a larger project we can advise of integrated conveyors and other semi-automated picking systems. So call our design team today to discuss your requirement we have provided shelving and picking systems from a single bay to systems that dispatch millions of parts and products per year.
We offer a wide range of rated shelving systems for food storage and food preparation areas with a selection of cold room storage shelving with adjustable shelf levels and options for casters making cleaning easy and fast. These bolt-free shelving systems offer a durable and cost-effective solution to food, laboratory, and pharmaceutical storage requirements. These rust-proof and hygienic shelving systems can be used in damp areas and are suitable for walk-in freezers and cold and ambient storage environments.
Shelving Projects