Looking for a Drive in pallet racking system in the North of England? Call 2h Storage Solutions at our Head office just outside Leeds in Yorkshire.
Drive in pallet racking offers the highest density storage of pallets in pallet racking, it's most suitable when you have multiple pallets of the same product. Drive in pallet racking is often installed to work alongside conventional APR pallet racking to take care of bulk stock. It is particularly popular with the food and packaging industries although it can be the best solution for any business that has historically block stacked pallets.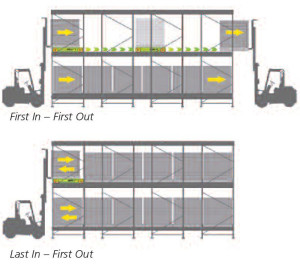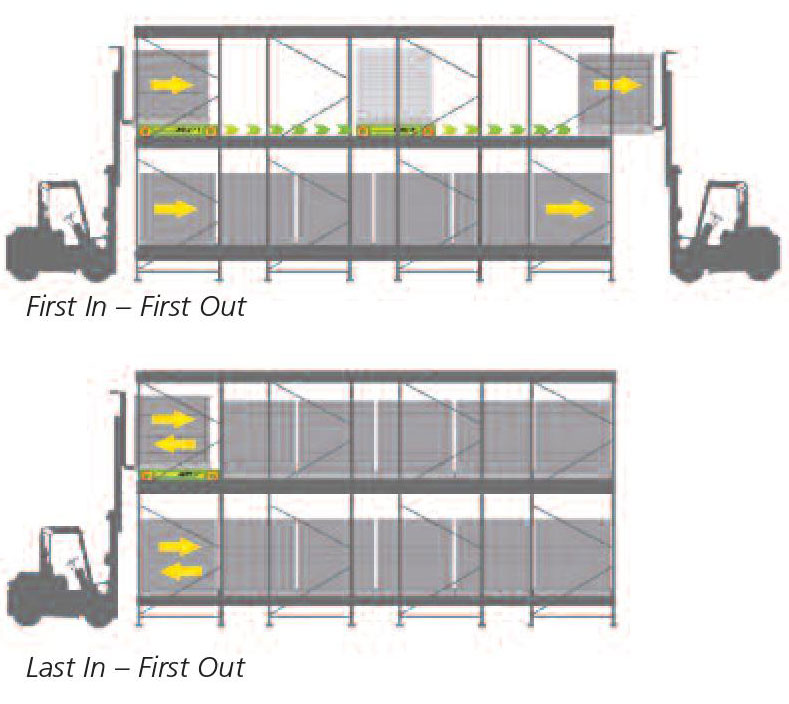 Drive in pallet racking essentially allows you to mimic the effect of block stacking as high as your building will allow. With the block of drive in pallet racking split into individual lanes it does allow for separation of products by lane. It operates first in last out FILO system but only requires access from the front face of the block allowing it to be positioned and designed to meet three perimeter walls of your warehouse.
The space saving is made partly because the fork lift trucks are driven into the block of drive in racking down the lanes depositing pallets until each lane is full. This negates the need for fork lift truck aisle and in turn can dramatically increase warehouse capacity and the number of pallets that can be stored.
The benefits to you:
Maximum storage density in your warehouse up to 85% of available space.
No need for operating aisles
Allows for separate product types in drive in pallet racking lanes
Fast deposit and retrieval rates
Minimum fork lift truck travel distances.
Popular in freezers and cold stores
So if you need drive in pallet racking or would simply like us to visit you and to discuss the best pallet racking options for your site call 2h Storage Solutions here in Yorkshire on 01937 585057 today.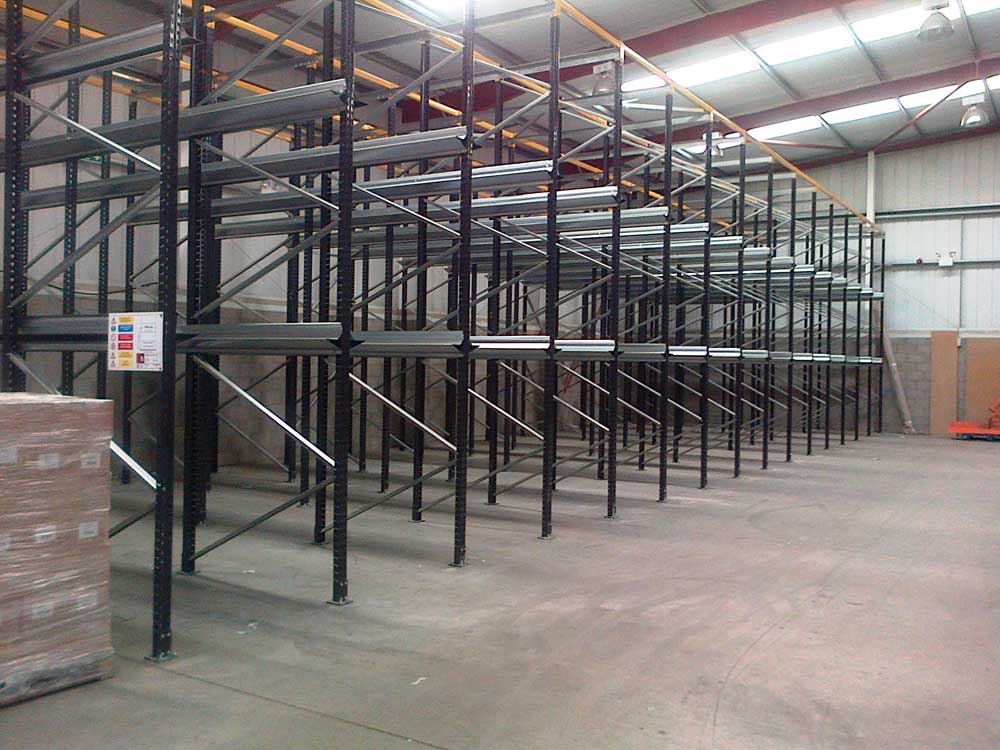 Below are some of our successful pallet racking installations case studies. Over the years we have successfully installed many material handling systems including drive in pallet racking as well as all types of pallet racking.