We have a large range of warehouse barriers and guards to help prevent damage from forklift trucks. Below are images of Handrail barriers, E Rail Barriers and A safe barriers.
Below you can see how using barriers and colour coded flooring can make the busy warehouse environment safer.
Handrail Barriers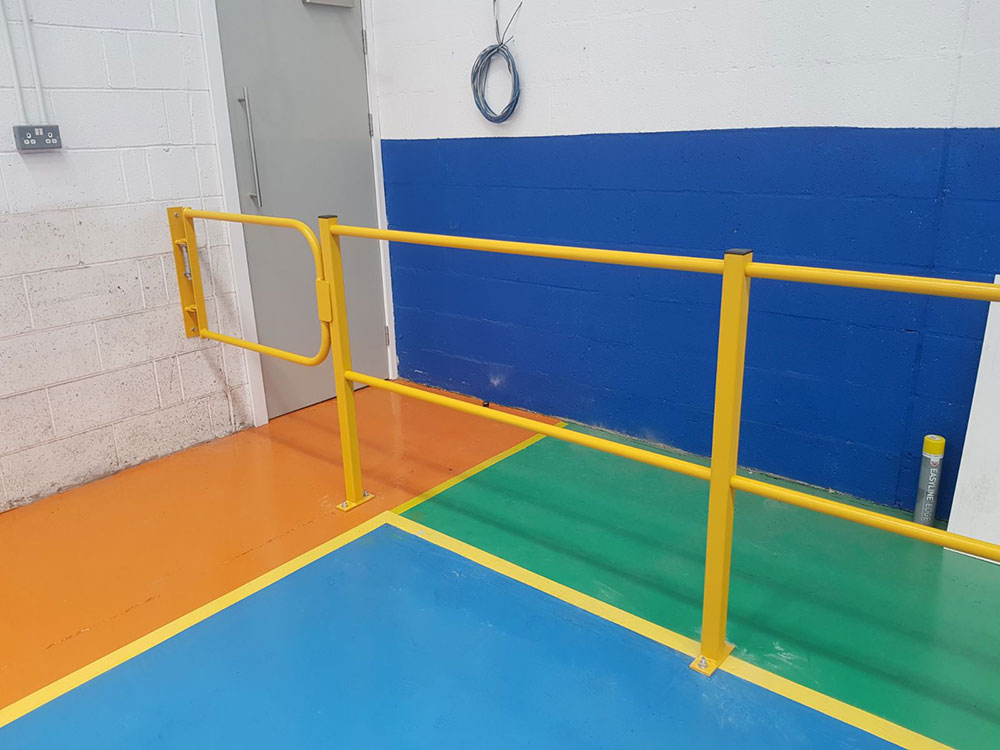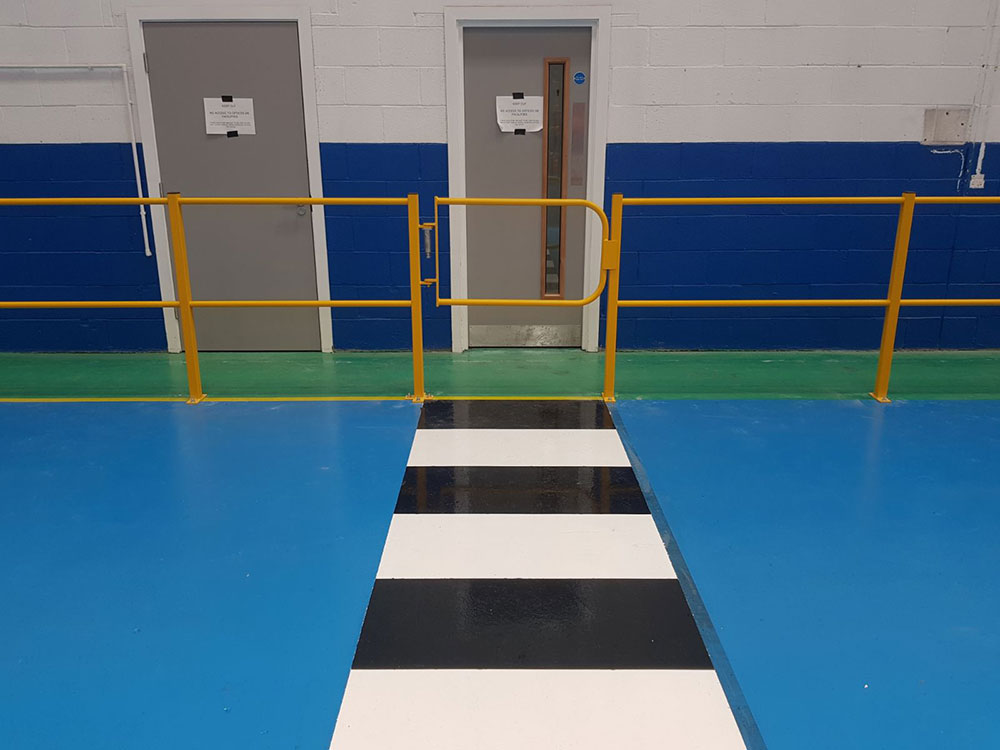 A-SAFE Barriers
A-SAFE barriers are able to flex on impact from a workplace vehicle, absorb the impact energies and reform to their original state.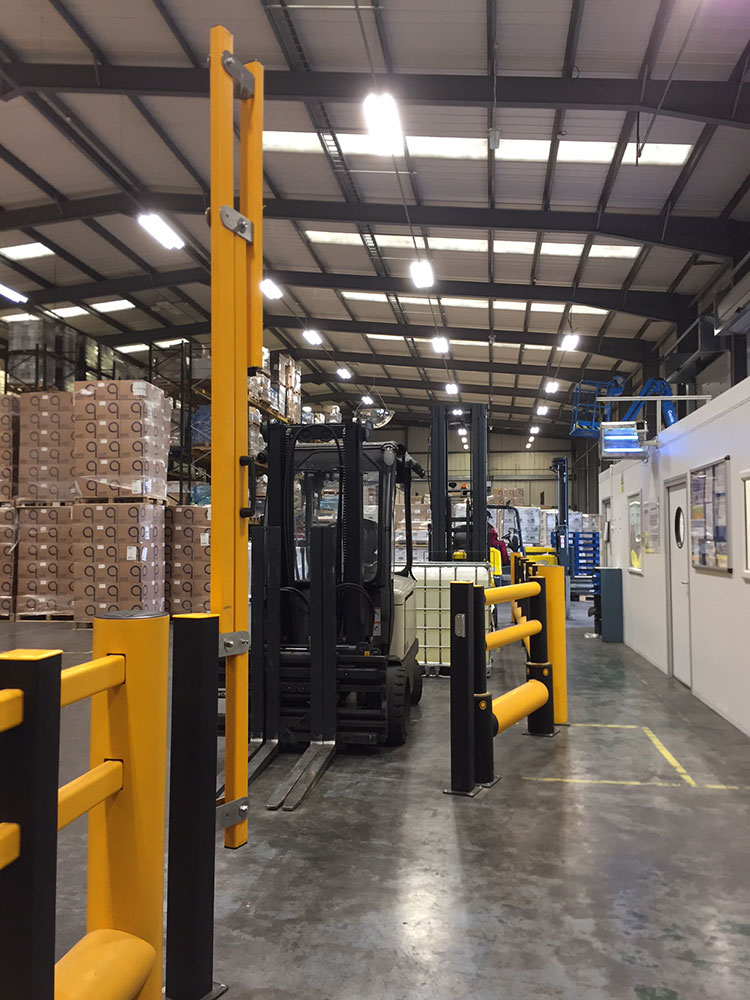 E Rail Barriers
E Rail Barriers are designed as collision and impact barriers made from 3mm thick steel. Available as double and single rail barriers in a range of lengths. They can be fitted to the rack ends of pallet racking systems or the perimeter of building to protect structural cladding.
These guards are a bespoke design to protect the portal steel framework of a building from impact damage from site plant.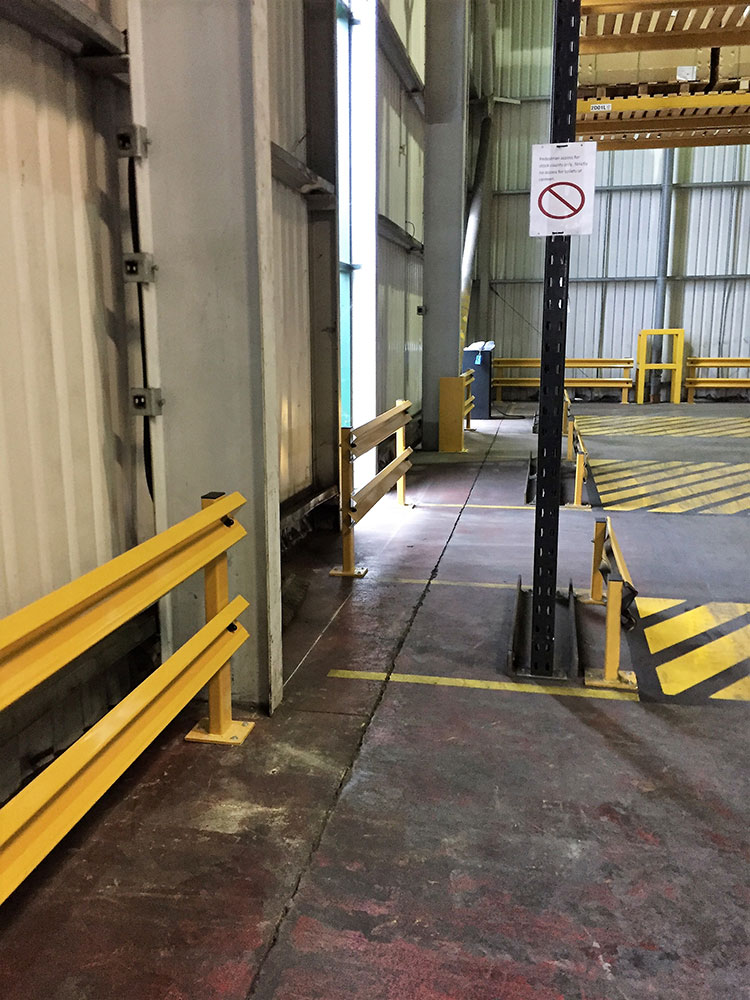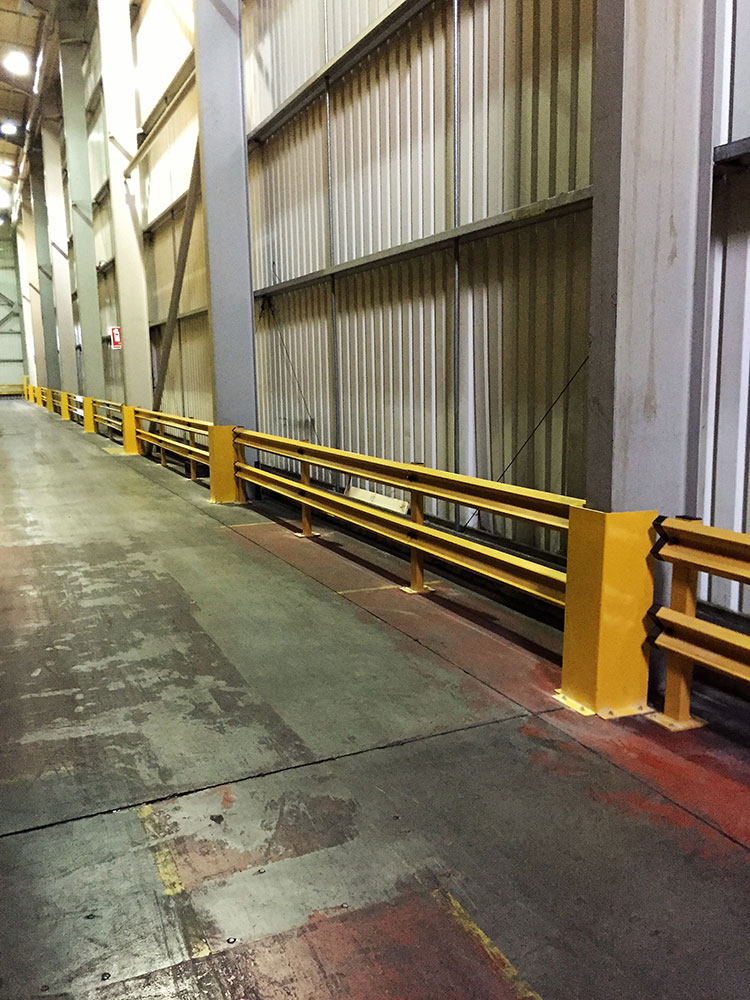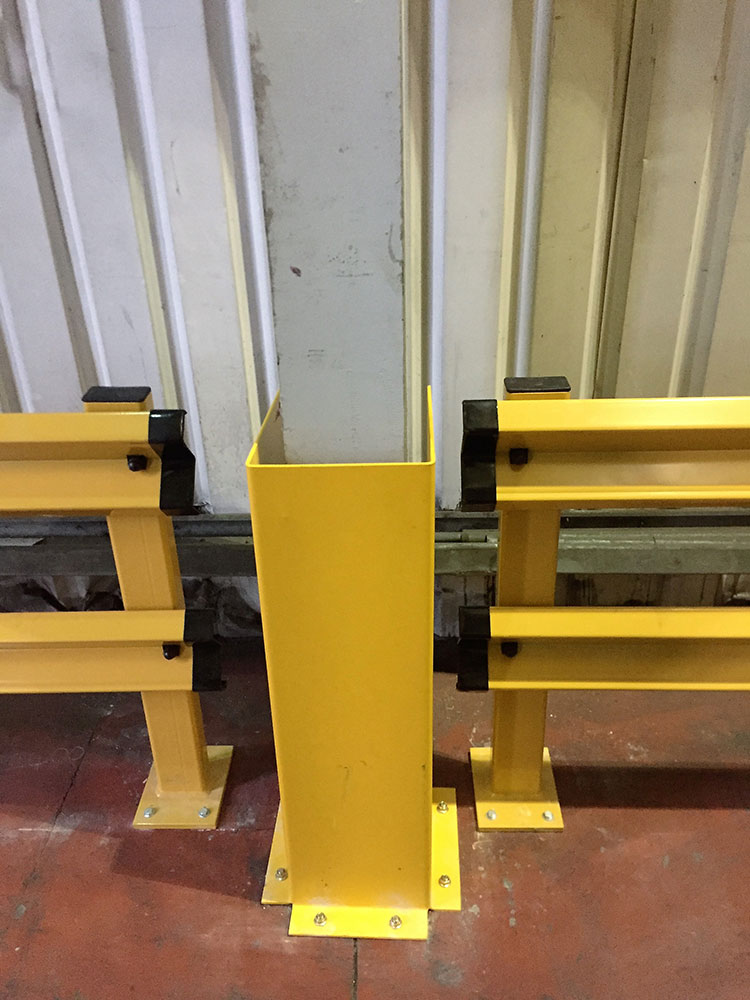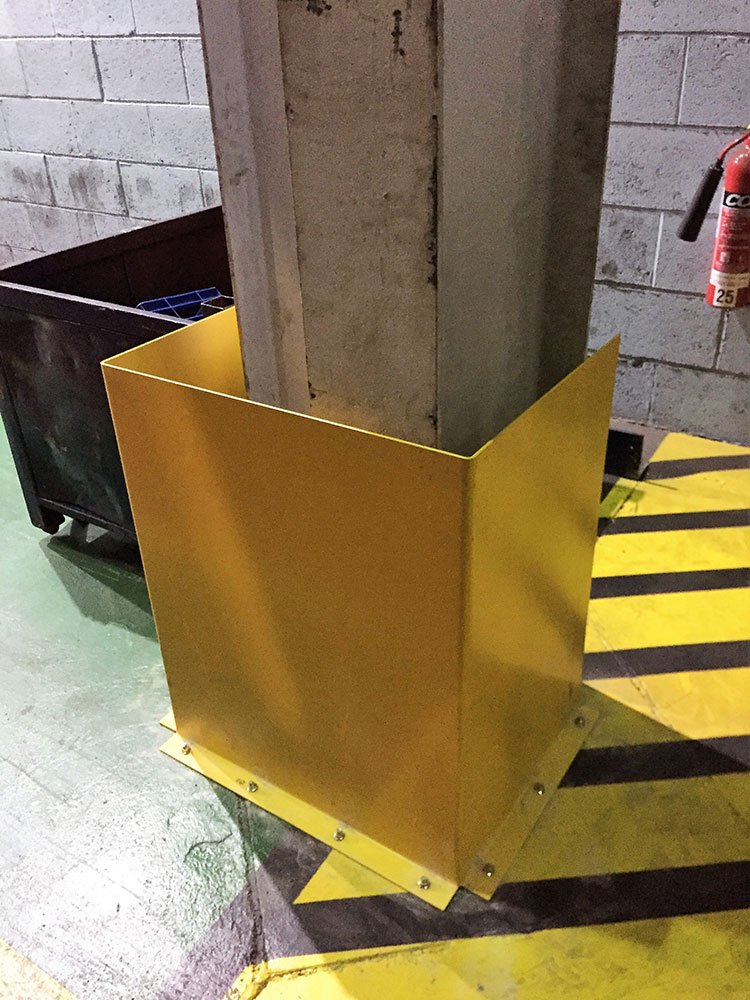 Contact us today on 01937 585 057 for rails and barrier enquires you may have.