Coatings Manufacturers North East
Project requirements: Design, technical and structural loadings delivery, installation, and consulting with fire protection contractors.
Project investment: £150K
Project detail: 2h Storage Solutions carried out the complete design and installation of a dispatch system capable of dispatching over 3 million aerosols and other products per annum.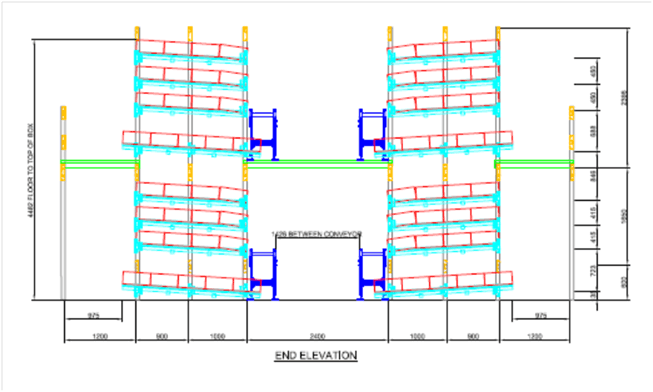 Designed and installed two tier mezzanine picking and dispatch system to include multiple runs of gravity, powered belt and powered roller conveyors. The system included multi-layered roller bed picking system, staircases, pallet gates, hand rails, and a bespoke safety netting system to perimeters and vertical levels.
The customer has been so pleased with the pay back on their investment they have since extended the original system by a further fifty percent.