Looking for Link 51 pallet racking beams?  We have an extensive range of Link 51 pallet racking available.  Link 51 racking has four types of uprights that are combined with the bracing and base plates which form the pallet racking frames.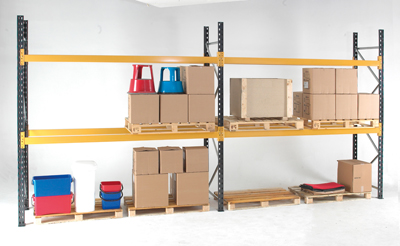 The four Link 51 pallet racking upright duties are:
M standing for medium
H standing for heavy duty
E standing for extra heavy duty
S standing for super heavy duty
These all vary slightly in dimensions and design but do all take the same beams although technical and design criteria must be followed.
We have a vast range of adjustable pallet racking (APR) to suit all types of warehouse storage needs. Link 51, Dexion, Planned Storage, Apex, Hi-Lo, RediRack, EURORACK, PSS Planned Storage, Stow, and many other branded racking.  We can deliver nationwide and also have a qualified installation team.
Call 2h Storage Solutions on 01937 585057 for all your Link 51 and pallet racking enquiries and take advantage of our wealth of knowledge.