The health and safety of your pallet racking is a very important consideration in any workplace.  The UK's Health and Safety Law states that all mechanically loaded storage equipment have safety load notices clearly displayed.  Therefore it is a legal requirement for any type of pallet racking loaded with a forklift truck to clearly display a safety load notice.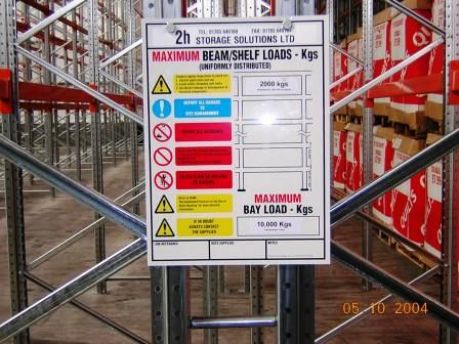 Warehouse racking safety standards are there to keep everyone safe.  Without load notices, workers run the risk of overloading the system which could result in the racking collapsing.
Racking Upright Protectors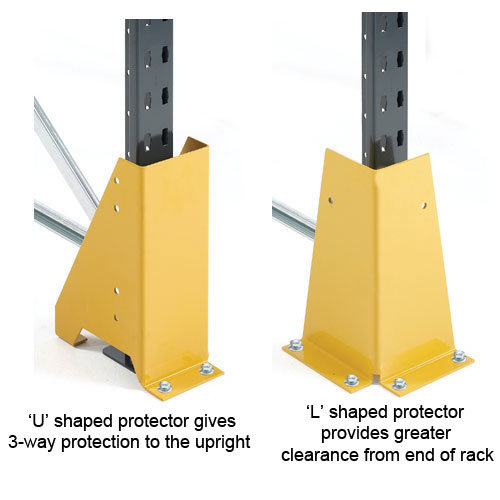 Rack End Guards and Safety Barriers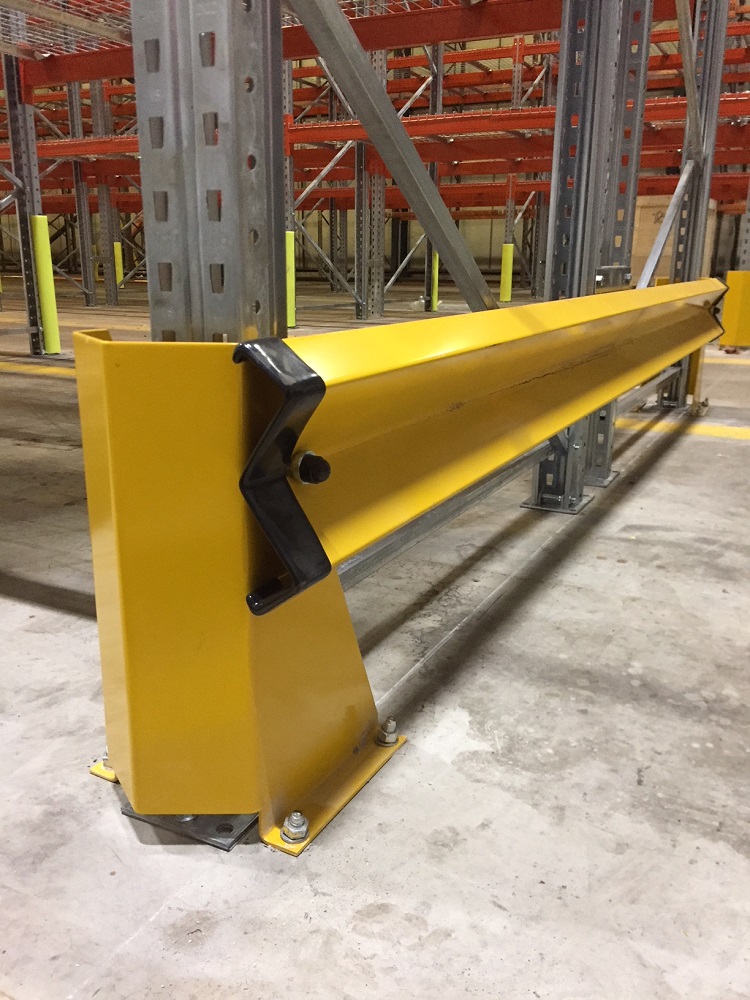 Fitting rack end protection helps safeguards the frames at the exposed ends of your pallet racking system. Rack end protectors can be retrofitted to improve safety in your warehouse or factored in as part of the design process of a new pallet racking system. All end protectors and barriers are available in high visibility colours.
Pallet Rack Safety Netting
Pallet netting prevents items falling.  For high racking netting is very important in warehouses and stock rooms.  To reduce workplace injuries warehouse safety netting is highly advisable.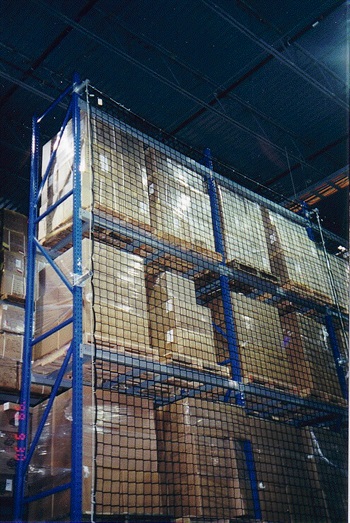 Wire Mesh Panels
Metal mesh panels are very good at protecting employees and reducing accidents.  Often seen around warehouse racking systems, these wire mesh panels are simply mounted on with brackets and can fit any size racking.
It is important to have an annual pallet racking safety inspection carried out.  We carry out racking inspections and will happily advice on how to keep your warehouse pallet racking as safe as possible.
If you have any questions on the safety of your warehouse or need to arrange a racking safety inspection, call our team here at 2h Storage on 01937 585057.
Rack Guards – Dexion Uprights – Racking Corner Protectors – Pallet Rack Uprights – Rack Post Protectors – Warehouse Racking Uprights – Rack Protectors Forklifts
for Yorkshire and the North East